PEIMS & ATTENDANCE TEAM
Sandra Lee Rodriguez, Director
sandralee@vviewisd.net or PEIMS@vviewisd.net
9701 S. Jackson Rd Pharr, TX 78577
Phone: (956) 340-1020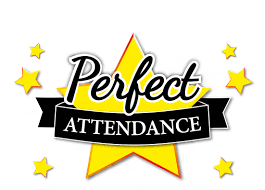 3rd 6wks Perfect Attendance
VV Elem. - L. Guerra 4th Grade & R. Serna 3rd Grade
South Elem. - L. Martinez -3rd Grade
2nd 6wks Perfect Attendance
VV Elem
3rd Grade - D. Serna
North Elem
1st Grade - B. Hernandez
3rd Grade - S. Del Villar
4th Grade - C. Perez
South Elem
3rd Grade- N. Arismendez
4th Grade- P. Guajardo
5th Grade - L. Rodriguez & K. Ugarte
ECC - S. Chase - ELA
High School - R. Perez - Robotics
1st 6wks Perfect Attendance
Valley View Elem
3rd Grade – D. Serna
4th Grade – A. Campos
VV North Elem
1st Grade – B. Hernandez
2nd Grade – M. Jimenez
Wilbur E. Lucas Elem
3rd Grade – N. Guerrero
5th Grade Campus – A. Lara & L. Rodriguez
PEIMS Dept. will be offering Pizza Party's to classrooms which have 100% Perfect Attendance for the six weeks. This incentive will be offered every six weeks throughout the school year. As an additional option for high school classrooms with perfect attendance, PEIMS will be sponsoring a catered lunch or breakfast provided by our Central Kitchen - Catering Dept.
PEIMS Mission statement:




Ensure data integrity, maintain accurate student attendance records, and promote school attendance.



Attendance Classrooms which have perfect Attendance for the 6th 6wks - notice/arrangements will need to be made two weeks in advance prior to the end of the school year due to end of year activities.

++++++++++++++++++++++++++++++++++++++++++++++++++++++++++++++++++++++++++++++++++++
SEE BELOW FOR OUR DISTRICT ATTENDANCE REPORTS: